Facebook representatives announced an update for the Facebook app regarding the Stories: the possibility to add music to the photos or videos you share on your Facebook Stories. And they will be shared in the News Feed as well.
Go to the Facebook Story section, take a picture, add one from your library or record a video. After you've done this, tap on the sticker section and select Music. When you found the song that matches the Story, add it. Position it where you like most and, if you want, add more stickers or features to your Story, just as it was until now.
But this is not the only novelty related to music in the latest Facebook update.
They have also made changes to Lipsync Live and added lyrics to the feature. They have released Live lipsync to other countries around the world. And artists can now use the app because they have extended it to Pages as well. This way, Facebook gives more opportunities to artists to stay in touch with their communities.
Another feature added to Lipsync is the lyrics one. For now, few are available, but they will be adding more in the future. When starting a Lipsync live, lyrics will start rolling on the screen, so it will be easier for users to singalong their favorite songs.
How to add music to facebook profile
A new feature that Facebook works on at the moment is the possibility to add songs to your Facebook profile. What does this mean? That you will be able to add your favorite music or a song you are currently listening to your profile.
The songs you are adding to your profile will appear right under your photo on the mobile app. What the other users will see are the names of the artist and song and if they hover the section, they will hear the song, see the album it belongs to and can add it to their profile or visit the artist's page.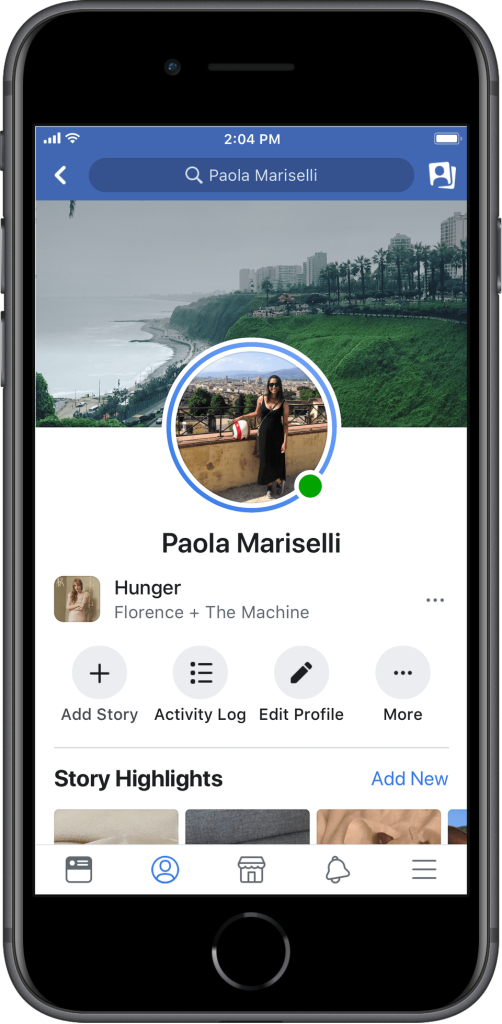 So we can very well say that music is conquering Facebook. But how will this influence the user experience? What do you think about this?
1.

Sharing Music from Third-Party Websites
Navigate to the website that features the music you want shared.
Examples of such websites are YouTube and SoundCloud.
Click on the "share" button located next to the music selection you want shared.
Select the option for Facebook when asked how you want to share your selection.
Enter your Facebook login information at the prompt.
Type a news update to accompany the music selection if desired, and click on "Share." Your music selection will post to your Facebook News Feed, and be shared with your Facebook friends.
2. Posting Links to News Feed
Navigate to the website that features the music video or clip you want shared.
Copy the website's URL displayed in the address bar of your browser.
Navigate to your Facebook profile, and paste the link into your News Feed.
Click on "Post."
The link you shared to the music selection will now display in your News Feed and be available to your Facebook friends.
If you share music from YouTube, the video clip itself will display directly in your News Feed so users can watch the video without having to leave your Facebook page.
3. Adding Music Services to Facebook
Log in to your Facebook profile.
Click on "Music" located within the Apps section in the left sidebar on your Facebook Home page. A timeline will display on-screen showing a customized News Feed containing updates for all your music interests and "likes."
Click on "Start Listening" next to one of Facebook's featured music services located in the right sidebar of Facebook. Examples of featured music services are Spotify and Earbits.
Follow the on-screen prompts to link your Facebook account with the third-party service. You may be required to open a separate account for that particular third-party service and agree to terms and conditions.
Click on the Facebook "share" button while listening to any song you want shared with your Facebook friends when using the third-party service. The song you selected will be posted to your News Feed, and going forward, the service may post regular updates to your News Feed about your music preferences.